Legal Operations: how to bridge the value gap
Blog
04 juli 2019
4 min. lezen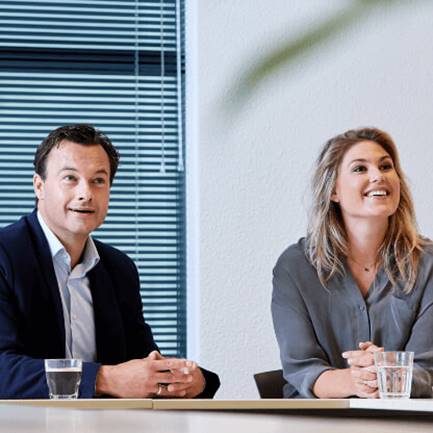 Although there is nothing new under the sun, there is an increasing attention over the past five years for the concept of legal operations and it is often presented as a conditio sine qua non for the in-house legal team to bridge the value gap. The gap that exists between the value legal professionals think they add and the value business wish for and - more important - perceive (not) to receive.
We helped a number of companies to redesign their legal function and experience shows that a clear understanding of the desired state of the legal function is an important step (out of six) to bridge that value gap.
1. Align with the company's strategy
2. Design the legal services map
3. Define the desired state of the legal 
function

4. Perform an assessment of today's legal 
function
5. Design the legal operating model
6. Implement the model
The value gap
The value gap especially becomes profound when the legal department is aligned with the company's strategy and has determined the supposed demand for legal services. This is because the majority of legal departments more or less believe they only offer expensive bespoke services. At the same time, their companies expect them to deliver faster and better services, that fits them best at fairer costs.
The value gap is also a state of mind. It is based on assumptions and perceptions of the business and legal team regarding the delivery of services! Both being unable or unwilling to determine and use key performance indicators to value that service. This fuels discussions on (to much) legal spend and (not so much) added value. The gap has its' origin in the 'wishful thinking' bias. The wish being 'delivering fast, good and cheap legal services' and the thinking being 'offering excellent legal expertise'. The latter being top of mind when we explore opportunities to display our excellent knowledge and legal skills, while deep inside that wish from the business for improvement of our legal operations lingers.
It is a challenge of a different nature to bridge that gap. A starting point is to design a desired state of the legal function.
To bridge the gap
The desired state of the legal function is all about what your company wish for and you want to accomplish. It describes, using key performance indicators, the value proposition and underlying goals based on the legal department's strategy. That is where legal operations come into the play. Amongst others, ACC Legal Operations offers a maturity model as a reference tool for the operations of a legal department. Taking into account the roles and responsibilities, various practice areas and organizational framework you can define the desired state of your legal function. We found that a legal team not only comprise lawyers but also (use) professionals with skills such as strategy, technology, pricing and operations. And do not forget to identify the necessary actions to bridge the gap.